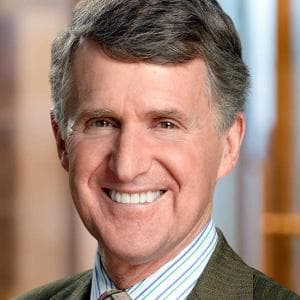 Letter from the President & CEO: The Tipping Point
Rip Rapson
President & CEO, The Kresge Foundation
The COVID-19 pandemic has placed American cities in a path of long-term, cataclysmic disruption. Cities' ability to preserve basic services — from public health to fair elections — has been upended from every angle. All the while, the normative behaviors that undergird every dimension of urban life are unraveling to expose longstanding racial disparities that have undermined trust in the very institutions on which we depend.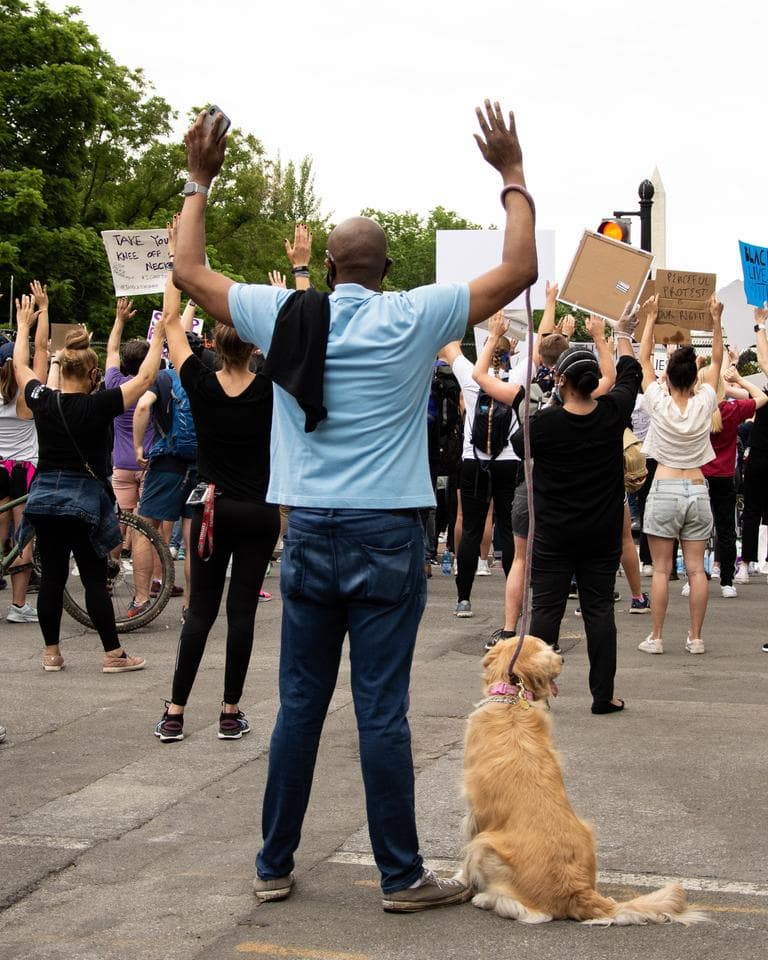 In the months since the murder of George Floyd, residents nationwide have done what any vibrant civil society with a conscience should do: take to the streets with a sense of outrage aimed unapologetically and irreverently at redefining the rules of the road for racial injustice.
In its scale, its clarity of purpose and its promise of persistence, the current moment rivals the epochal upheavals of the 1960s. Beyond elevating and altering this country's discourse about racial inequities, the pressure emanating from the streets has set in motion a palpable sea-change in attitudes about how we face down our history and accelerate a long-delayed pivot toward justice. Leaders and institutions that might in the past have refrained from full-throated commitments to racial equity — out of fear of seeming strident, alienating constituencies or appearing politically partisan — are proudly doing just that.
To be sure, there are few more difficult challenges than converting ardent protests into tangible changes to policy and behavior. Impatience is naturally diluted by its twin, the passage of time. The sharpness of an agenda born of unthinkable police violence softens as the aperture widens to include the entirety of the justice system, to say nothing of the full spectrum of social and economic inequality.
We can't, however, permit those alarms to be dispositive. We have witnessed broad and ostensibly sincere acknowledgment from many corners of our country that racial inequity is structurally embedded in our civilization. As a country, we are finally awakening to the pervasive biases that have been there all along: the historical accumulation of disadvantage in the way our economy works; the inequitable way services are delivered to Black and Brown people; the ways in which our children are introduced to opportunity.
The next step is more difficult: to accept as the inevitable corollary of heightened awareness the imperative of rebuilding the civic infrastructure of American society. Tackling root causes of racial inequity means deconstructing systemic impediments to progress and redesigning the way systems work. That is a very big, complex, and long-term lift. There is little in our collective repertoire that will navigate us to a hopeful future if we chart our course using familiar and comfortable tactics.
But cities in crisis can be crucibles for new solutions.
The Kresge Foundation has some experience with that in Detroit. Over the past decade, as the city navigated from the Great Recession to the largest municipal bankruptcy in American history, it has translated systemic disinvestment, profound racial fractures, and grievous municipal dysfunction into a machinery of positive civic change.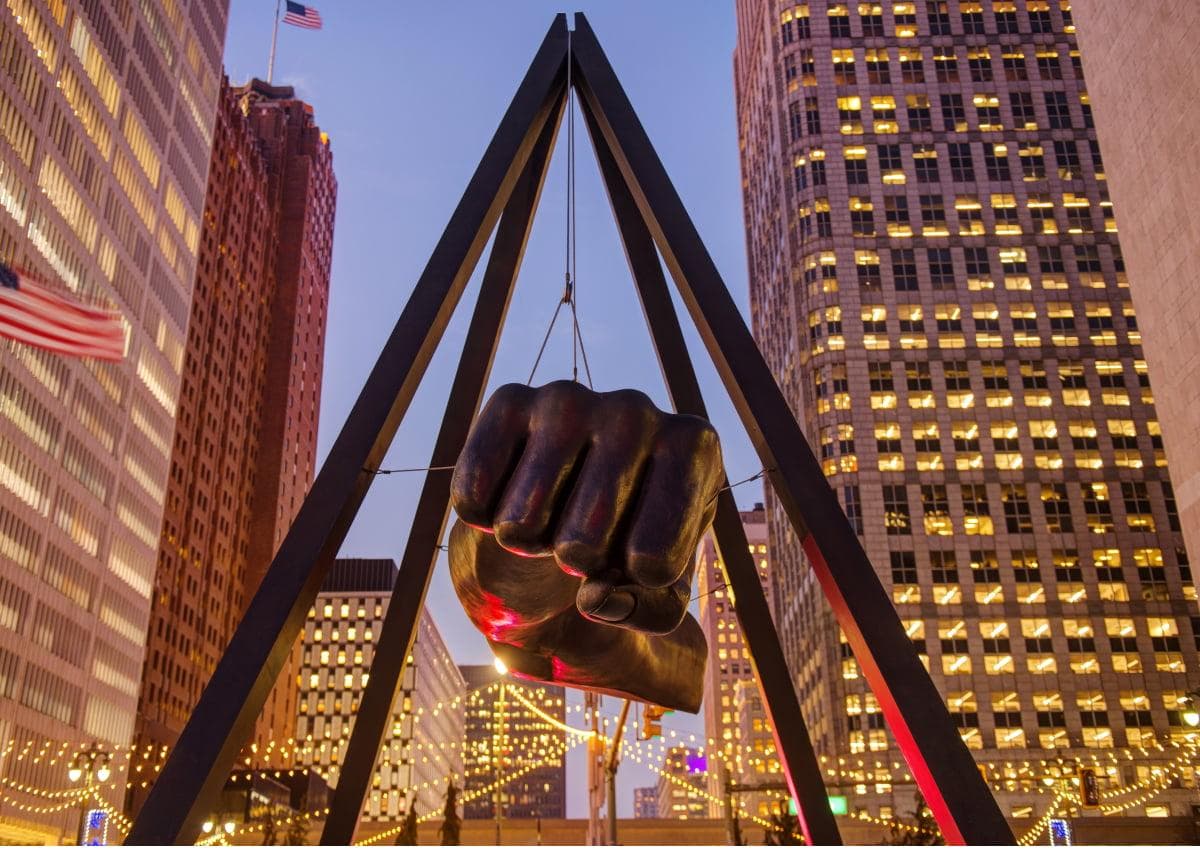 It could be said that Detroit's struggle — one that remains unresolved — was a microcosm for the world we are in today.
One of the lessons we have learned in Detroit is that the upstream work of reforming the social compact is far more nuanced, incremental, and accretive than we might desire. The act of dismantling institutions requires painful changes to the complex web of social norms, economic interests and political inertias. Vested interests are powerful things, and that is the point.
The formula that has been used to reimagine in Detroit is similar to the formula used to depreciate an asset. Holding a construct of the broad result that was sought, we asked what systems needed to be changed or shed in order to get there. We then determined which parts of those systems still had value and should be carried forward and which parts were no longer serviceable and should be replaced with something different. Slowly, but consistently, a reasonable facsimile of the system we desired took shape in land-use policy, in early childhood education, in regional transportation, in entrepreneurship and in arts and culture. Along the way there was more adding and shedding, but in all instances, reimagining made it possible.
That is likely far more technocratic and gradual than would appear to suit the moment. But perhaps not. Defunding police, for example, will inevitably be an act of depreciating the asset – retaining services best suited for law enforcement professionals while reallocating services that are better suited to mental health, social work, and mediation specialists.
Rebuilding is different from fighting back, and both are needed. Progress will require a right-sizing, sequencing, and pacing of all modes of change – pairing the streetwise energies and narratives of organizing, activism, and pressure campaigns with the more deliberative methods of internal reform and structural change.
That kind of pairing, however, will demand a new repertoire of problem-solving that is grounded in a mindset that modulates from conflict to collaboration, from destruction to construction, from outrage to empathy. The very good news is that local leaders from all walks of life today are exhibiting exactly this kind of mindset.
The Kresge Foundation certainly doesn't have a recipe for how to deliver this in practice. But our experience in Detroit taught us that there is a precious time at the height of crisis: a gulf force moment when leaders in government, business, philanthropy, and civil society are prepared to step back from a strict definition of their roles and realize the possibilities of more flexible forms of authority and responsibility.
One might assume that the strategies deployed during Detroit's period of unprecedented municipal collapse have little relevance to cities in less challenging situations. We have found the opposite. The pressures felt in the Motor City – tied to municipal finance, racial division, investment in neighborhood businesses, public health, family economic mobility, and countless others – are shared in varying extremes and forms by cities across America.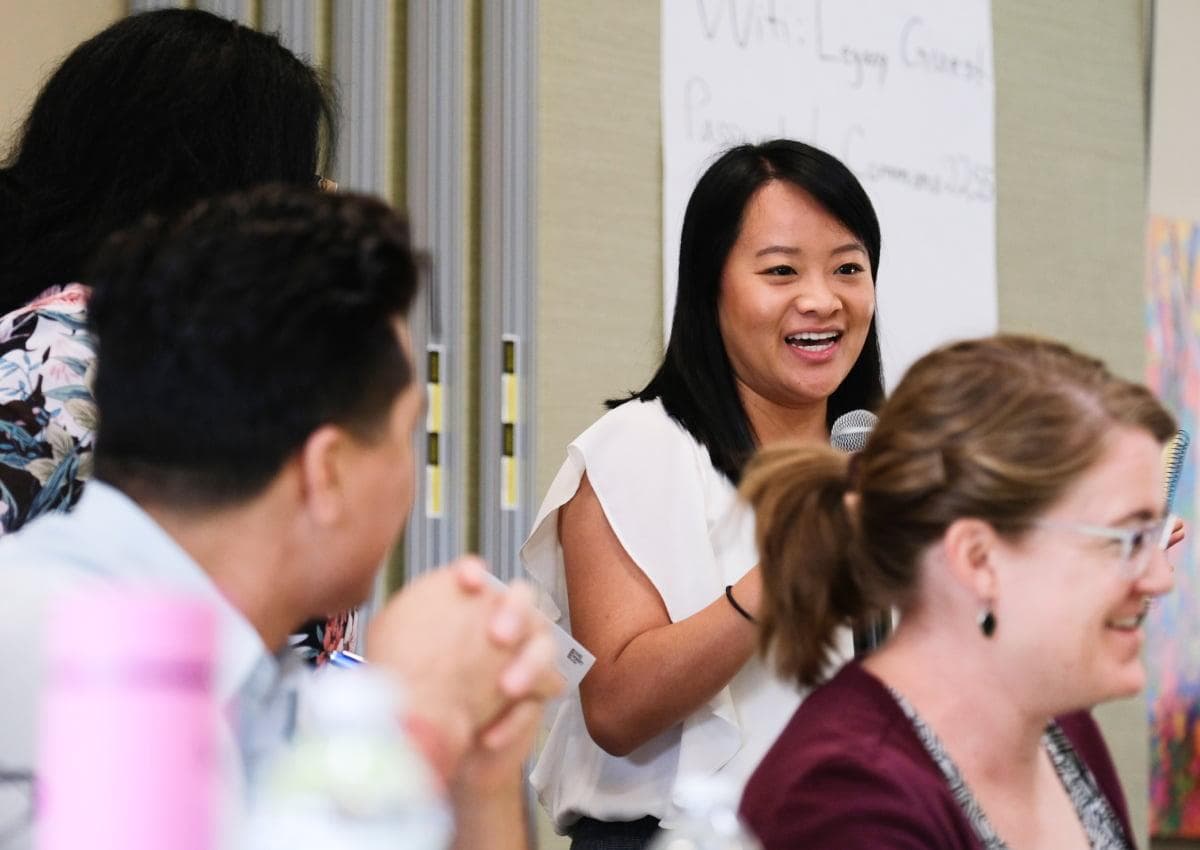 Shortly after the 2016 election, Kresge joined with the Urban Institute, Brookings Institution, Living Cities, The Aspen Institute, and others to ask a dozen or so cities whether it made sense to work collectively on those challenges. The idea was to invite a city – say Fresno or Minneapolis or Memphis or Kansas City – to identify a handful of gnarly municipal issues for which the resources of a philanthropy, coupled with the capacities of national research and policy institutions, might be helpful.
Each city was, of course, contextually idiosyncratic. But the commonalities have been striking. For instance, most cities lacked a nongovernmental platform to engage the next generation of community leadership in meaningful ways to build a racially and ethnically-inclusive community. Others acknowledged the difficulty of bringing private and public sector actors together for those conversations. All expressed the complexities in bringing capital flow to neighborhoods. And the need for improved data and analysis to inform public decision-making was universal.
If there is a single thread, it is the neccesity for mechanisms that draw together sectors in ways that create a problem-solving alchemy formed by their unique skills, expertise, and perspectives. Since beginning this work we've increasingly seen emergent strategies in one city inform conversations in another. It is inspiring and contagious.
A Deeper Exploration of Equity
In 2019, The Kresge Foundation marked a pivotal moment in its nearly 100-year existence.
That's when the foundation adopted equity as a sixth organizational value. We also formalized an equity statement declaring that our progress toward urban opportunity simply cannot progress until we explicitly acknowledge that structural and institutional racism continues to endure. In the simplest terms: Our mission can only be realized after barriers to racial equity and racial justice are dismantled and are substituted with pathways to equitable opportunity. (Read our full equity statement.)
To be clear, the foundation's equity journey commenced many years ago. Ideals for a racially equitable and just society have been a centering motivation to our philanthropic work for much of our history, if not externally articulated and explicitly actualized in our operations and in our culture.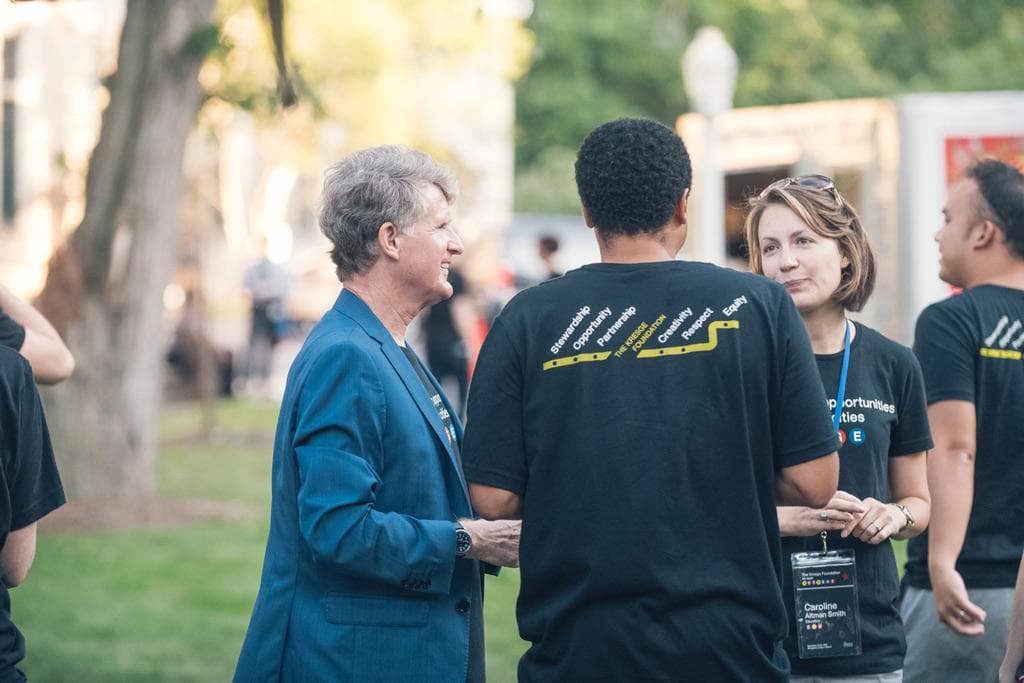 The turning point occurred in the summer of 2016 when our nation was rocked by a disturbing and disorientating set of events: a flurry of fatal police shootings of unarmed Black men; the hate-crime attack at the Pulse nightclub; a divisive presidential campaign that was unraveling the last remnants of national unity. That's when a group of Kresge employees stepped forward to ask if the organization could address equity more fully.
The answer was –- unequivocally -- yes. The resulting employee-led "Change Team" got to work on curriculum and learning events to ensure individual and group learning among all Kresge staff.
One of the first actions the group took was to organize a learning session with john a. powell, the recognized expert on issues of civil rights, structural racism and poverty from the University of California Berkeley's Othering and Belonging Institute.
With staff eager to carry on these initial efforts, nearly a quarter of the foundation's workforce joined the Change Team to help drive an intentional embrace of racial equity and to operationalize that learning within the foundation's four walls.
That included evaluating and recalibrating processes deep inside the workplace. From adjustments in our bereavement leave and flexible work policies to a deep look at our compensation, performance management, recruiting and vendor selection practices, everything made its way to the table. And putting forth an equity statement and adopting equity as a core value has been our way to collectively commit that every employee and every department has unending responsibility to advance equity.
All the while, foundation grantees and partners have played an integral role informing, modeling and further motivating our work toward racial equity. Countless adjustments and whole grantmaking initiatives have been developed by the foundation to center equity in each of our strategies. I invite you to explore the many inspirational examples of equity in action in this annual report.
It's no surprise that this work has helped us be more honest with ourselves. We have made missteps along the way, and it is inevitable that there will be others. When all of our assumptions about community life, the economy, racial reconciliation, and norms of mutual support have been turned Inside Out & Outside In, we have the opportunity – indeed, the obligation – to be audacious. There is no higher aspiration than equity forming the taproot of every move, and the wind in our collective sails feels refreshingly stronger than ever before.
"The ultimate measure," as the great Martin Luther King Jr., said, "is not where (one) stands in moments of comfort and convenience, but where (one) stands at times of challenge and controversy."
Won't you join us?